Fresh On The Net Prick And Ding #60: David Woodcock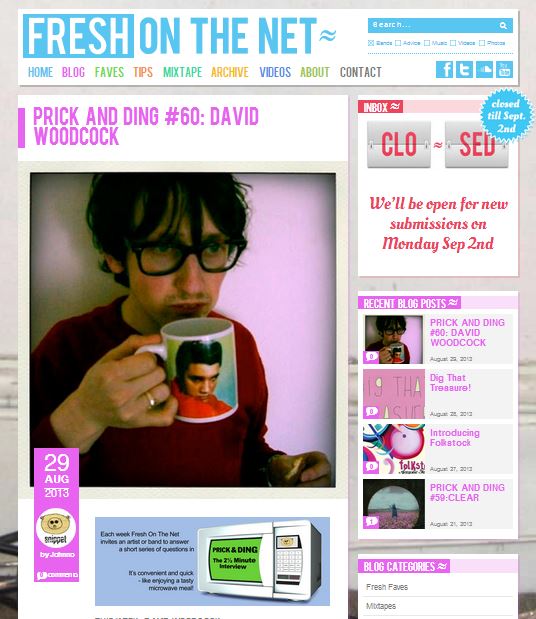 Published on 27th August 2013 (UK)
Media title : Fresh On The Net
Author : Johnno Casson
Cocky, front, talented, geezer, tone, bouncy, energetic, edgy, indie, catchy, interesting, fairground, ska, pub, beer, melody, life affirming, quirky, intelligence, Rock n Roll, much harder to do than you think, English, harmony, rockhowilikesit, leftfield, bright, stomper, alive, happier & so much more-how about you?
David is a talented musician & songwriter & I for one can't wait to hear his debut album.If the songs are anywhere near as good as 'Same Things' we are all in for a massive treat.
Just put the song on repeat,tell your friends & enjoy-thats all you need to know-3 & a half minutes-Bang-job done! Over to you David.