ABOUT BLOW UP RECORDS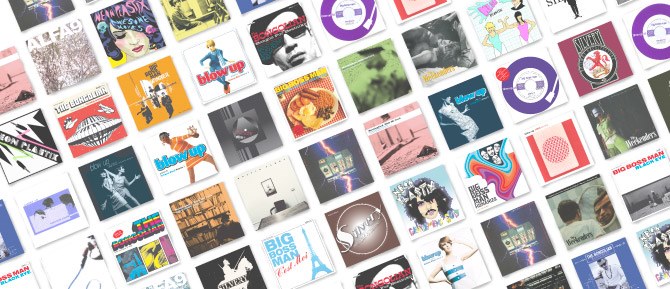 Blow Up Records is a London based independent record label launched in 1994 by Blow Up Club founder Paul Tunkin with the release of The Weekenders debut single All Grown Up. Now in its 27th year it celebrated 25 years with a special concert in London at the 100 Club Thursday 24th October 2019.
Blow Up has developed a diverse selection of artists that include Alfa 9, Baltic Fleet, Big Boss Man, The Bongolian, Daiquiri Fantomas, Silvery, Mockingbird, Wish Me Luck, Neon Plastix, David Woodcock and more.
Blow Up Records released the ground-breaking "Exclusive Blend" albums, a series of music library compilations, whilst 'Blow Up A-Go-Go: Blow Up Dancefloor Classics' a compilation of Blow Up club dancefloor favourites was released in conjunction with v2 Records in 1999.
The label is brought to you by the same team as the legendary Blow Up Club night (1993 to present) the club night which was at centre of and catalyst for the Britpop scene. Blow Up Songs (music publishing) is an associated company to the label and is responsable for representing music publishing for most Blow Up Records artists. In addition Blow Up promoted and ran The Metro Club (Blow Up Metro) on Oxford Street London between 2001-2009 that was awarded 'best London venue' by Time Out London in 2003.