PopJunkie David Woodcock's second single – Beggars Can't Be Choosers – lands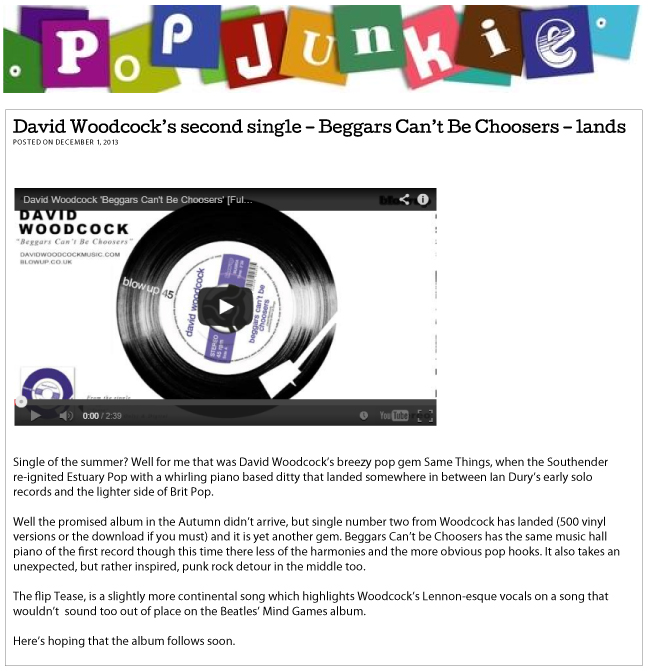 Published on 1st December 2013 (UK)
Media title : PopJunkie
Single of the summer? Well for me that was David Woodcock's breezy pop gem Same Things, when the Southender re-ignited Estuary Pop with a whirling piano based ditty that landed somewhere in between Ian Dury's early solo records and the lighter side of Brit Pop.
Well the promised album in the Autumn didn't arrive, but single number two from Woodcock has landed (500 vinyl versions or the download if you must) and it is yet another gem. Beggars Can't be Choosers has the same music hall piano of the first record though this time there less of the harmonies and the more obvious pop hooks. It also takes an unexpected, but rather inspired, punk rock detour in the middle too.
The flip Tease, is a slightly more continental song which highlights Woodcock's Lennon-esque vocals on a song that wouldn't sound too out of place on the Beatles' Mind Games album.
Here's hoping that the album follows soon.