PRS for Music Magazine 30 Seconds Alfa 9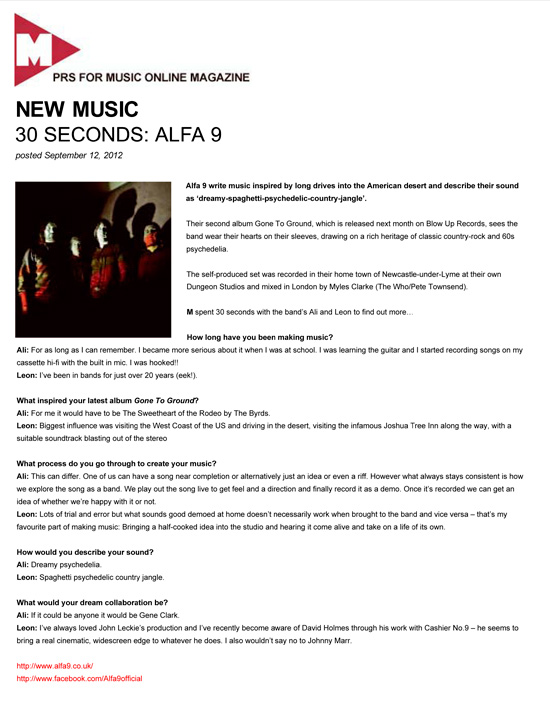 Published on 12th September 2012 (UK)
Media title : PRS for Music M Magazine
Alfa 9 write music inspired by long drives into the American desert and describe their sound as 'dreamy-spaghetti-psychedelic-country-jangle'.
Their second album Gone To Ground, which is released next month on Blow Up Records, sees the band wear their hearts on their sleeves, drawing on a rich heritage of classic country-rock and 60s psychedelia.
The self-produced set was recorded in their home town of Newcastle-under-Lyme at their own Dungeon Studios and mixed in London by Myles Clarke (The Who/Pete Townsend).
M spent 30 seconds with the band's Ali and Leon to find out more…