Baltic Fleet 'Towers': Pre-Order CD, Vinyl+MP3 – Rough Trade & iTunes Exclusive
Published on 29th August 2012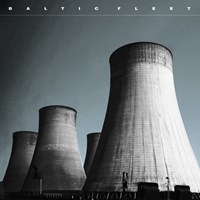 'Towers' is the second album from 'Baltic Fleet', and the follow up to Baltic Fleet's self-titled 2008 debut which featured in Rough Trade Shop's Album Club and (along with Piccadilly Manchester) into their Top Albums Of The Year.
Towers has already made it into Louder Than War's Top Albums of the Year So Far, and ahead of release. The album is released in the UK on Monday 27th August 2012, but will be available from Monday 30th July exclusively from the Blow Up shop and Rough Trade Shops and you can pre-order now. It is also available now digitally exclusively from iTunes with a special bonus track.
PRE-ORDER CD + VINYL with MP3* from BLOW UP
*Exclusive to the Blow Up Shop all Towers Vinyl LPs come with free MP3 download
PRE-ORDER CD + VINYL from ROUGH TRADE – shipping / instore from July 30th..


iTUNES EXCLUISVE BONUS TRACK  – 'Towers' is now available as an early excusive from iTunes with an exclusive bonus track.