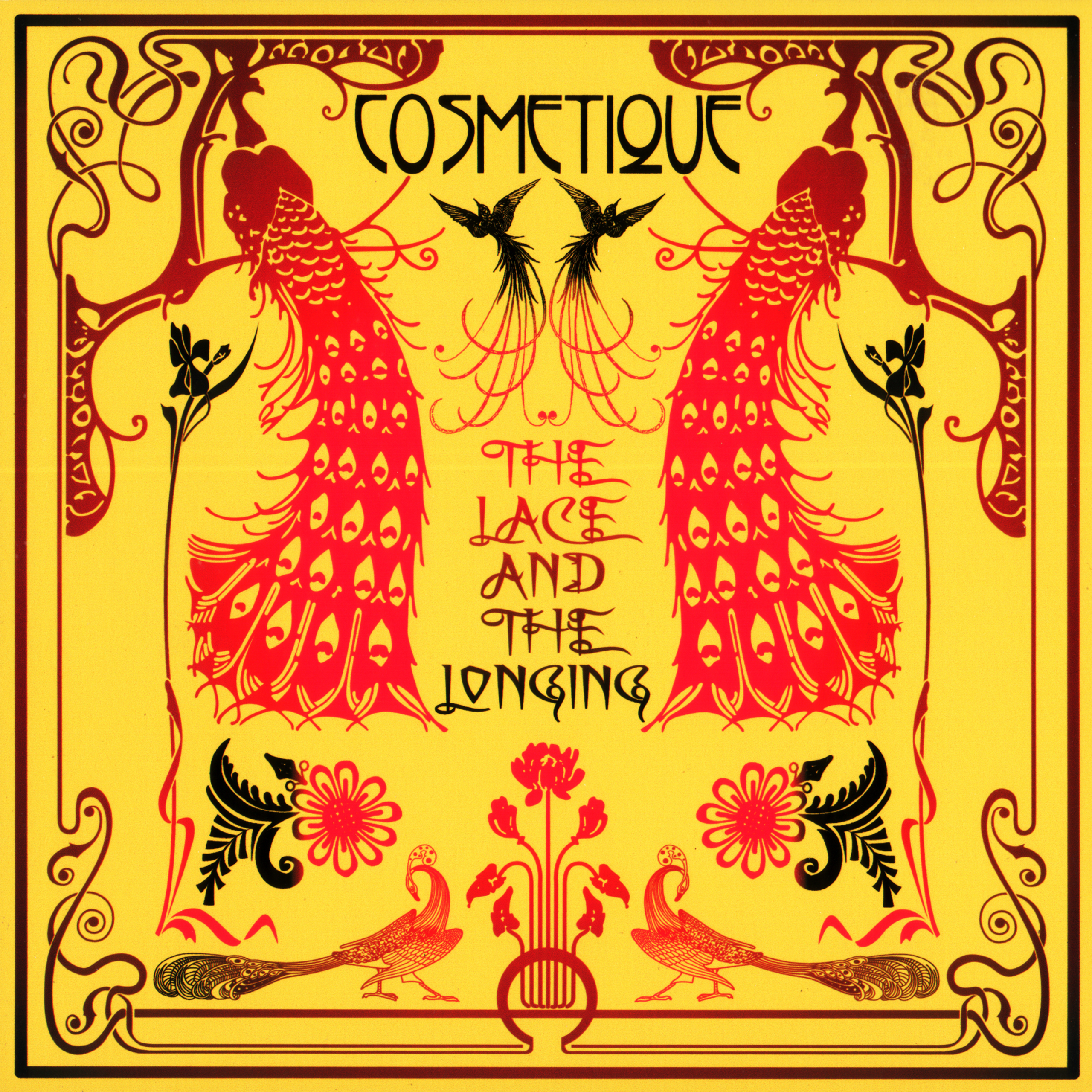 Cosmetique 'The Lace and the Longing' released today.
28th Jul 2023
Blow Up Records are pleased to announce the Cosmetique album The Lace and the Longing is released today via all digital music services. Drink and Jive the first single was sent to radio one week ago and has already been receiving great feedback and radio support from the US, Europe and Japan.
Cosmetique – Ex Casino Croupier and Ex Pop Superstar create Dark Electro Pop Gold!
Cosmetique are: Justin Liquid Anderson and Sarah Churchill.
Cosmetique formed in 1999.
After a year or so of playing clubs with their mashed up disco tunes, they got to writing their own material. First album 'I was born in a disco fun pub' – was released in 2002 to much critical acclaim and their second album 'The Lace and the Longing 'was recorded in 2002, both at the HQ recording studios in Redchurch St East London for PPQ Records – subsidiary of Fashion house PPQ.
Justin Anderson and Sarah Churchill were regular DJ's at the notorious 333 and Mother Bar in Hoxton, in the late 90's early Naugthies!
Sarah was part of Jarvis Cocker's Desperate Party Crew, the Co-host of Dirty Thursdays with artist Bonnie Camplin and recorded the title track with St Etienne on their 2002 Finisterre Album
Sarah left London in 2003 and with that Cosmetique and haven't recorded together since then…
Cosmetique – The Lace and the Longing, the bands lost album finally gets its release in 2023.
Signing to Blow Up Records in 2022, Cosmetique took a fresh look at the recordings for The Lace and the Longing, which they subsequently dusted down, with additional production added, creating new mixes that were mastered for release in 2023.
All songs written by Justin Liquid Anderson and Sarah Churchill
Published by Blow Up Songs Limited
(c) Blow Up Records Limited 2022
Drink and Jive video will receive a You Tube Premiere tonight at 5pm GMT
Cosmetique second album to be released by Blow Up Records.
12th Jul 2022
Blow Up Records is pleased to announce that the Cosmetique unreleased second album the Lace and the longing will be released in stages over the next few months. The electro pop duos tracks, which were recorded in the noughties will finally be getting to see the light of day. This news comes hot on the heels that our sister company Blow Up Songs is representing Cosmetique songwriters Sarah Churchill and Justin Anderson. Release schedule to be announced soon.