'HORRORS'/'ORDERS' – The debut single from Silvery out now
Published on 9th November 2012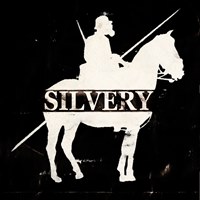 Download & ltd. seven available now – the double-A debut from London four-piece Silvery.
'Horrors'/'Orders' was the recent winner of Zane Lowe's Fresh Meat and was The Organ's single of the week:
"They've been one of London's best kept secrets for a little while now, packed out gigs in Camden and such, building a genuine following and a really worth of mouth flow. Silvery make timeless English pop music, a slighty quirky edge, nothing that ever stops that pop flow though. They have a slightly eccentric charm, a bright palette, those not quite pristine bandsman uniforms and those chiming keyboards. The debut album is not far away now, this should more than wet your appetite." The Organ
"What a little belter this is. Pure, head-on pop music, fabby guitar riffs, plumptious organ, verses, choruses, middle 8 – all present and correct. The AA side 'Orders' reminds me of early sparks, never a bad look. Intelligent stuff, quoting the right sources but never simply copying. This could be a very good year for Silvery. They should be filling the Radio 1 playlist in place of the ghastly Feeling. Buy this record." Artrocker
read more…
track listing & LISTEN
reviews
about silvery
links…
myspace.com/blowuprecs
myspace.com/silverytheband
'horrors' video on youtube
DOWNLOAD NOW:

BUY SINGLE: HMV.co.uk (FREE p+p), Norman Records, Rhythm Online & all good indies!