Silvery 'The Nishikado E.P.' with brand new tracks out now!
Published on 9th November 2012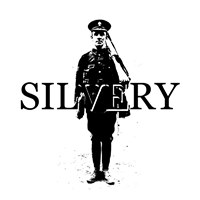 Following their Christmas single You Give A Little Love last December, London eccentrics Silvery release their 5th single on Monday 15th June 2009, previously featured on a live BBC Radio 1 Lamacq session and a standout track from their much talked about debut album Thunderer & Excelsior (which made the ARTROCKER and ORGAN top releases of 2008 lists).
The Nishikado EP features a new mix of the lead song (inspired by Toshihiro Nishikado – the creator of Space Invaders in the 1970's) and 3 brand new tracks: Identity, Murder Holes and The Public Purse.
Think Sparks at their most Glam Rock, mixed up with all sorts of musical tricks Blur and Bowie would be proud of.
"Wow. Take a deep breath before you enter the crazy world of Silvery. An utterly exhilarating racket" Artrocker Recommends
"With wild synth riffs and vocals resembling David Bowie, Silvery suck you in to the unrestrained indie madness" Kruger
Watch the video now on youTUBE
download…
read more…
silvery
reviews
live: silvery tour dates…
myspace: myspace.com/silverytheband