20 Years Ago Today: First Ever Blow Up Release!
Published on 5th September 2014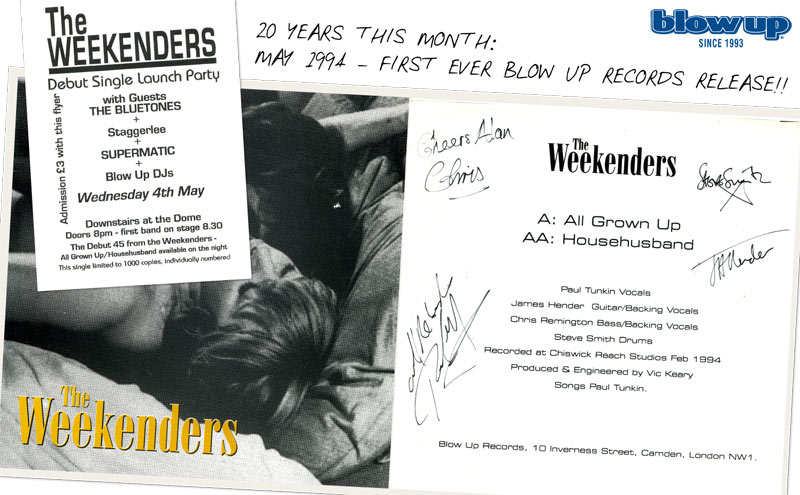 The Weekenders'All Grown Up'/'Househusband'
The first release on Blow Up Records, released on 4th May 1994 and sold at a launch party at the Tuffnel Park Dome, London withThe Bluetones as guests + Blow Up DJs. The remaining stock was then sold as a mail-order release – a total pressing of a 1000 on 7″ Vinyl – Cat. No. BLOWUP001.
Produced and engineered by Vic Keary at the legendary Chiswick Reach Studios on 8-track tape. The Weekenders: Paul Tunkin, James Hender, Chris Remington and Steve Smith. Both 'All Grown Up' and 'Househusband' were recorded as part of an eight song session in February 1994.