'BALTIC FLEET' – the debut album from Baltic Fleet out now
Published on 9th November 2012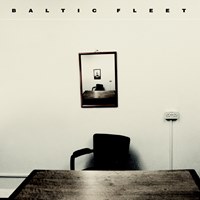 Following on from the release of the ltd. single debut 'Black Lounge'/'3 Dollar Dress' comes the release of the debut self-titled Baltic Fleet album.
"Paul Flemming has delivered a faultless piece of instumental music that captures the spirit of Eno, NEU! all the way through to modern post rock and chamber music. The album swerves from haunting piano pieces ala donnie darko full of melancholy to driving upbeat kraut inspired propulsive grooves. This is getting heavy rotation in rough trade east and is one of our tips for the top in 2008" Rough Trade East
"BUNNYMAN HAS FUN ON THE AUTOBAHN – Sombre, Sigur Ros-like-post-rock, fuzzy bass grooves [and] energising Neu!-style motorik." Uncut
"This is just a great album – nothing that obviously sounds like anyone or anything else. Just a rather beautiful and rather recommended instrumental album." The Organ
Album chosen for Rough Trade's Album Club May 2008!
More info: thealbumclub.com (other albums for May include Crystal Castles and Foals).
Baltic Fleet was asked to peform at Rough Trade East's 'Record Store Day' on Saturday 19th April, followed by a DJ set from Irmin Schmidt (Can) & Kumo so in good company!
More info: roughtrade.com
read more…
track listing & LISTEN
baltic fleet
reviews
links…
myspace.com/blowuprecs
myspace.com/balticfleet
buy…
Norman Records / Piccadilly / Rough Trade / Rhythm Online
& all good indies more shops here
download…