Big Boss Man 45s Double Groovy and Juju Funk released today in all good record shops.
Published on 4th November 2022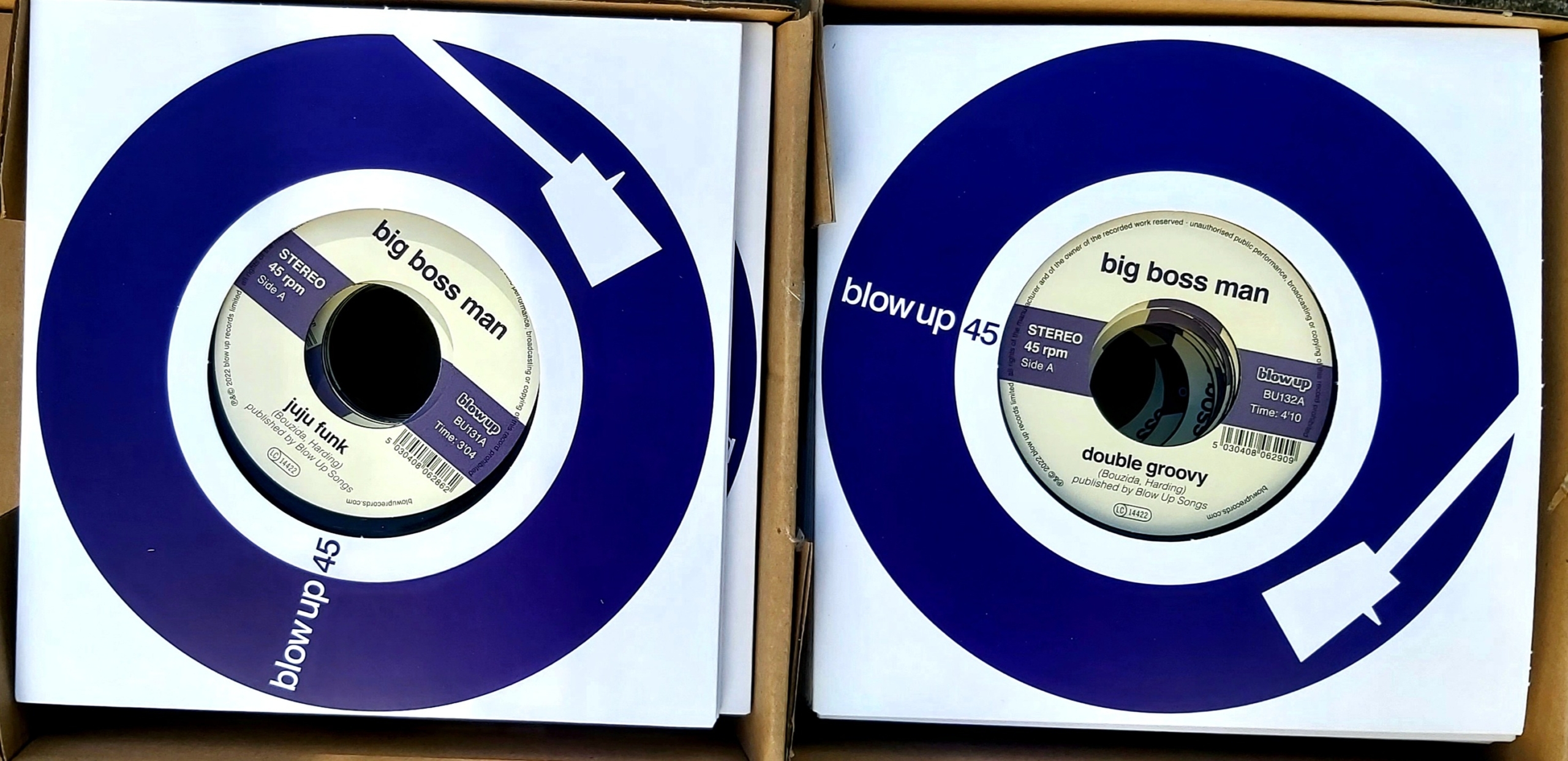 Big Boss Man vinyl 45s Double Groovy (BU132) and Juju Funk (BU131) are released today via Cargo Records distribution.
The two singles are as follows:
Cat number BU131
A Side – Juju Funk
B-Side – Return Of Baron Samedi
Cat number BU132
A Side – Double Groovy
B Side – Trans-Pacific Express
The four tracks that form the A and B sides of the two singles have been released digitally, one track a month. starting with Return Of Baron Samedi 15/07/22, Juju Funk (11/08/22), Trans-Pacific Express (9/09/22), Double Groovy (7/10/22)
The two vinyl 7″ singles are available as limited editions of 500 for each single
These are the first new releases from Big Boss Man since their fourth album Last Man on Earth on Blow Up Records.
The singles are also available to buy direct from the Blow Up Records shop https://blowup.greedbag.com/buy/big-boss-man-2022-2x/