Big Boss Man 'Trans-Pacific Express' is streaming on digital music services ahead of limited vinyl 45 releases.
Published on 15th September 2022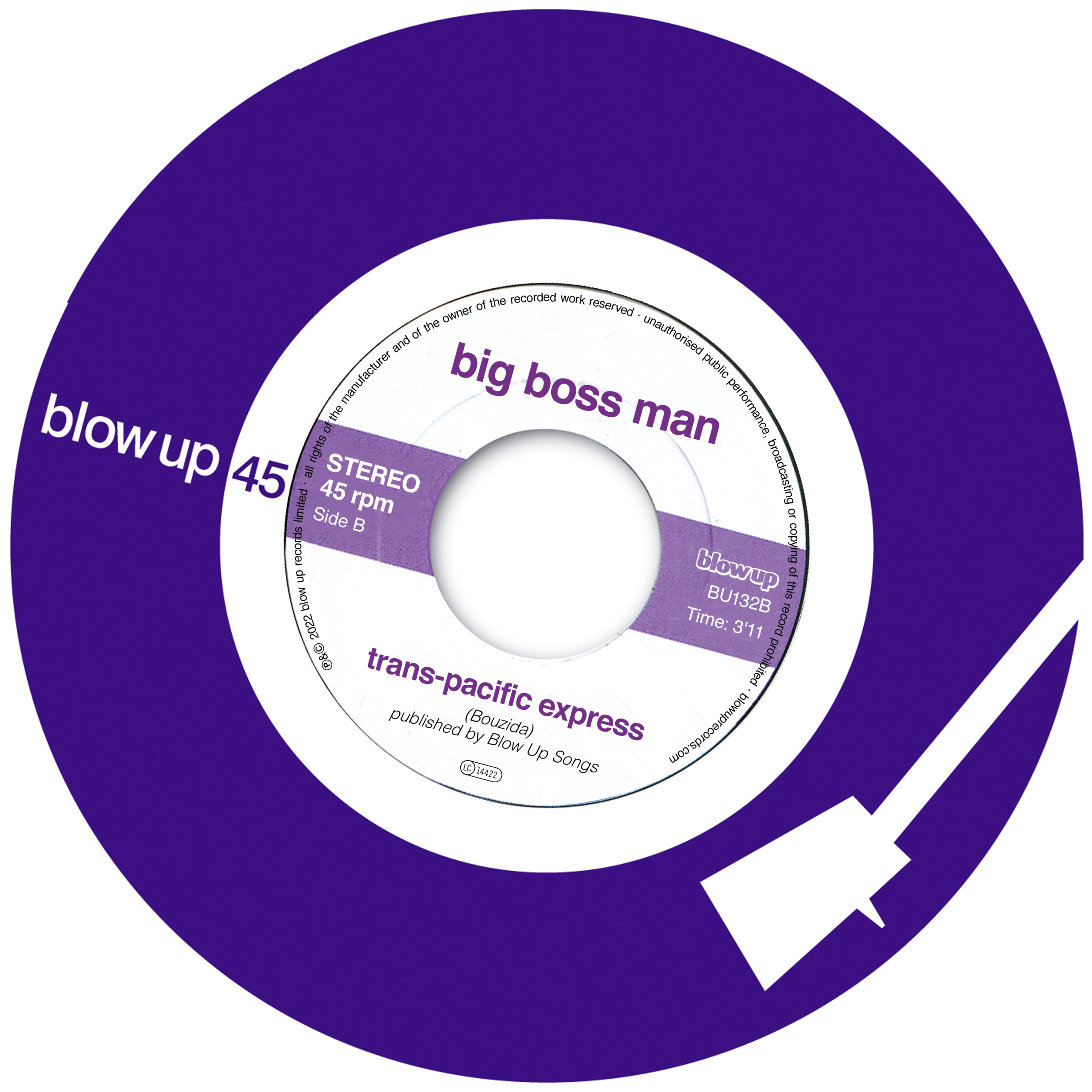 Trans-Pacific Express is the third of four tracks to go live on streaming services from two forthcoming Big Boss Man vinyl 45s.
Following Blow Up Records announcement of the forthcoming release of two brand new Big Boss Man vinyl 45s this Autumn and the subsequent digital release of 'Return of Baron Samedi' and 'Juju Funk'. We now turn to the B-Side of Double Groovy -'Trans-Pacific Express'.
The two singles are as follows:
Cat number BU131
A Side – Juju Funk
B-Side – Return Of Baron Samedi
Cat number BU132
A Side – Double Groovy
B Side – Trans-Pacific Express
The four tracks that form the A and B sides will be released digitally, one track a month. starting with Return Of Baron Samedi on all digital services 15/07/22, Juju Funk (11/08/22), Trans-Pacific Express (9/09/22), Double Groovy (7/10/22)
The two singles are available to pre-order now in the following formats: Vinyl 7″ (limited edition 500 each single) shipping direct from the Blow Up Records shop from 23/09/22 –
https://blowup.greedbag.com/buy/big-boss-man-2022-2x/
These are the first new releases from Big Boss Man since their fourth album Last Man on Earth on Blow Up Records.
Trans-Pacific Express
Written by Nasser Bouzida
Published by Blow Up Songs Limited
(c) Blow Up Records Limited 2022