Daiquiri Fantomas 'MHz Invasion' The Debut Album Out Now
Published on 14th August 2013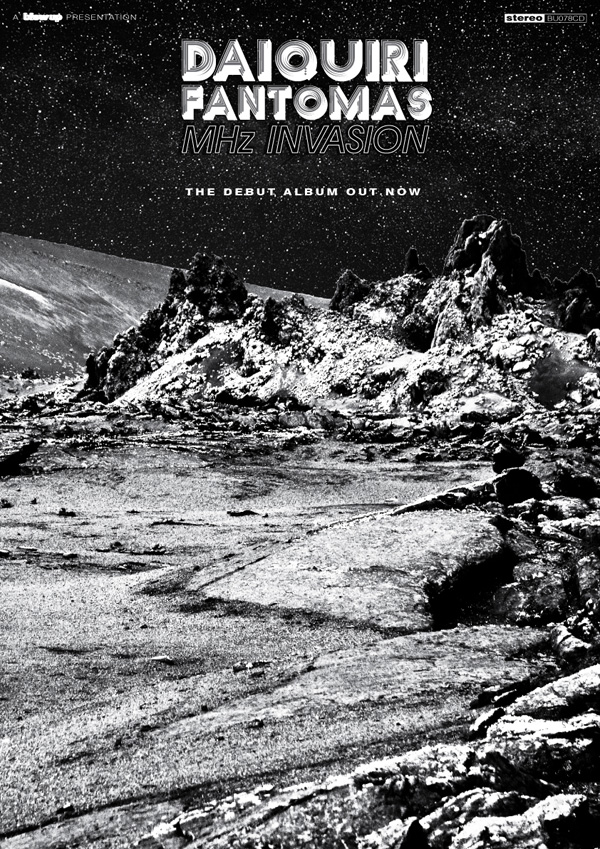 Daiquiri Fantomas debut album 'MHz Invasion' is out this week (UK)!  Daiquiri Fantomas are a Sicilian experimental Avant-Pop duo founded by composers and multi-instrumentalists Marco Barrano and Dario Sanguedolce, Daiquiri Fantomas is a cocktail of ideas with a Retro-Futuristic flavour, citing the 60s/70s, encompassing Prog, electronica, Sci-Fi movie soundtracks, Kosmische, World and ancient music:
"A fascinating combination of sounds and ideas, drawing from the last half-century of electronic music"SHINDIG!
"Like John Barry who's just taken delivery of a new Moog. Very filmic"RADCLIFFE & MACONIE, BBC 6MUSIC
The album features debut single 'Moon Raga' and 'Moogchile' which have had spins so far on BBC Radio 2 from Huey Morgan and BBC 6 Music from Steve Lamacq, Radcliffe & Maconie, Gideon Coe, Don Letts & Elizabeth Alker.
Get a taste of the music by watching the album trailer on on Daiquiri Fantomas' website here or on YouTube here. The album is available from the Blow Up Shop & all good shops on CD includingPiccadilly Records, Rough Trade, Resident Records, Norman& Amazon and as a download/stream from Bandcamp, iTunes, Google Play, Spotify, Amazon MP3, eMusic, Rdio & more…