Cat. No: BU078
UK release date: 08/12/2013
Formats: CD, DIGITAL
Status: Out Now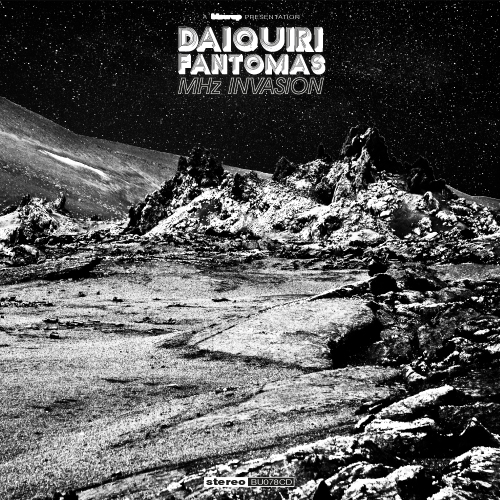 MHz Jingle #1
Praeludium
Logarhythm (1)
Moon Raga (1) Single Version
MHz Jingle #2
MHz Invasion
Voronoi's Dream
Moogchile
Kármán's Line
Moon Raga (2) Album Version
Logarhythm Alt. Version
LISTEN

'MHz Invasion' is the debut album from Sicilian experimental Avant-Pop duo Marco Barrano and Dario Sanguedolce founded in 2010, aka Daiquiri Fantomas.
They are indeed a cocktail of ideas, breathing life into the most diverse sound architectures by boldly experimenting with acoustic instruments and vintage electronics crossed over with new technologies. The whole sound has a distinctive "retro-futuristic" flavour, giving a nod both to the '60s/70s (Prog, Sci-Fi movie soundtracks & Kosmische) and later adapters Stereolab and Broadcast.
For fans of Stereolab, Broadcast, John Barry & a whole lot more….
NEWS
28th Jul 2023
4th Nov 2022
16th Sep 2022
15th Sep 2022
10th Aug 2022
21st Jul 2022
14th Jul 2022
12th Jul 2022
11th Feb 2022
30th Nov 2021
16th Jul 2021
3rd Jul 2021
2nd Jun 2021
10th Mar 2021
9th Mar 2021
6th Mar 2021
23rd Dec 2020
23rd Dec 2020
21st Dec 2020
20th Dec 2020
18th Dec 2020
16th Dec 2020
11th Nov 2020
1st Oct 2020
7th Nov 2013
14th Aug 2013
20th Feb 2013