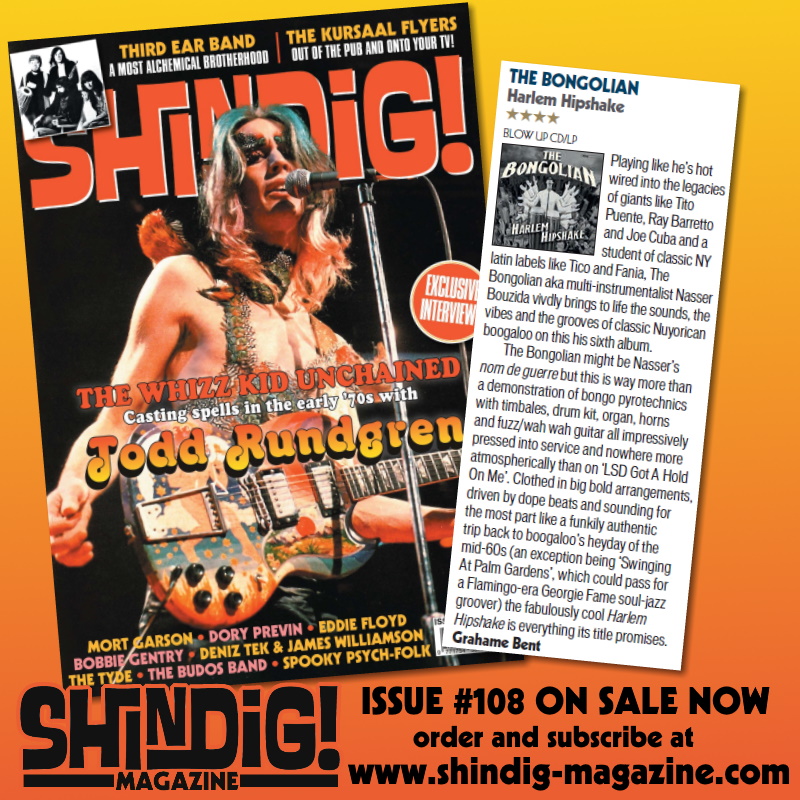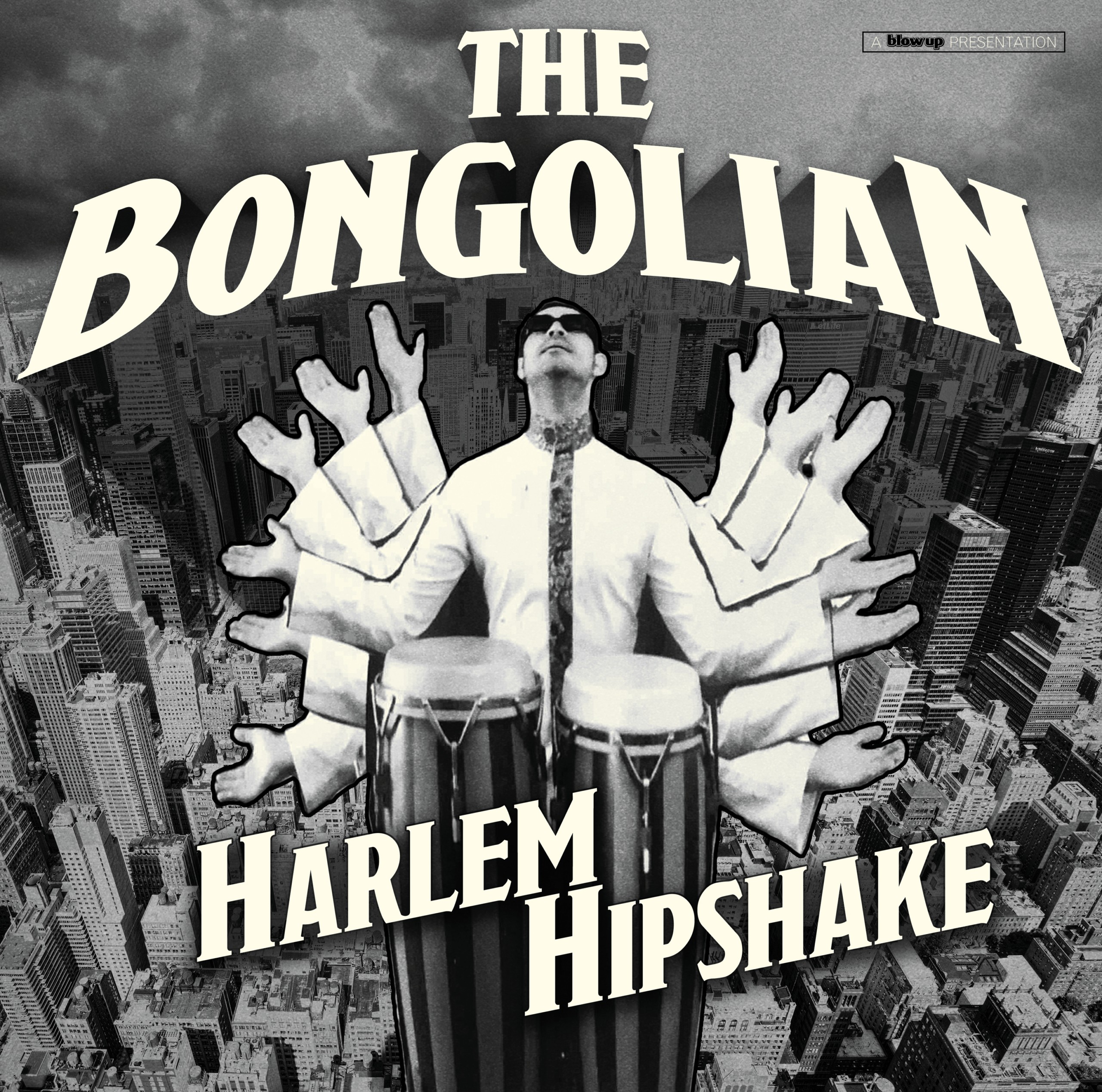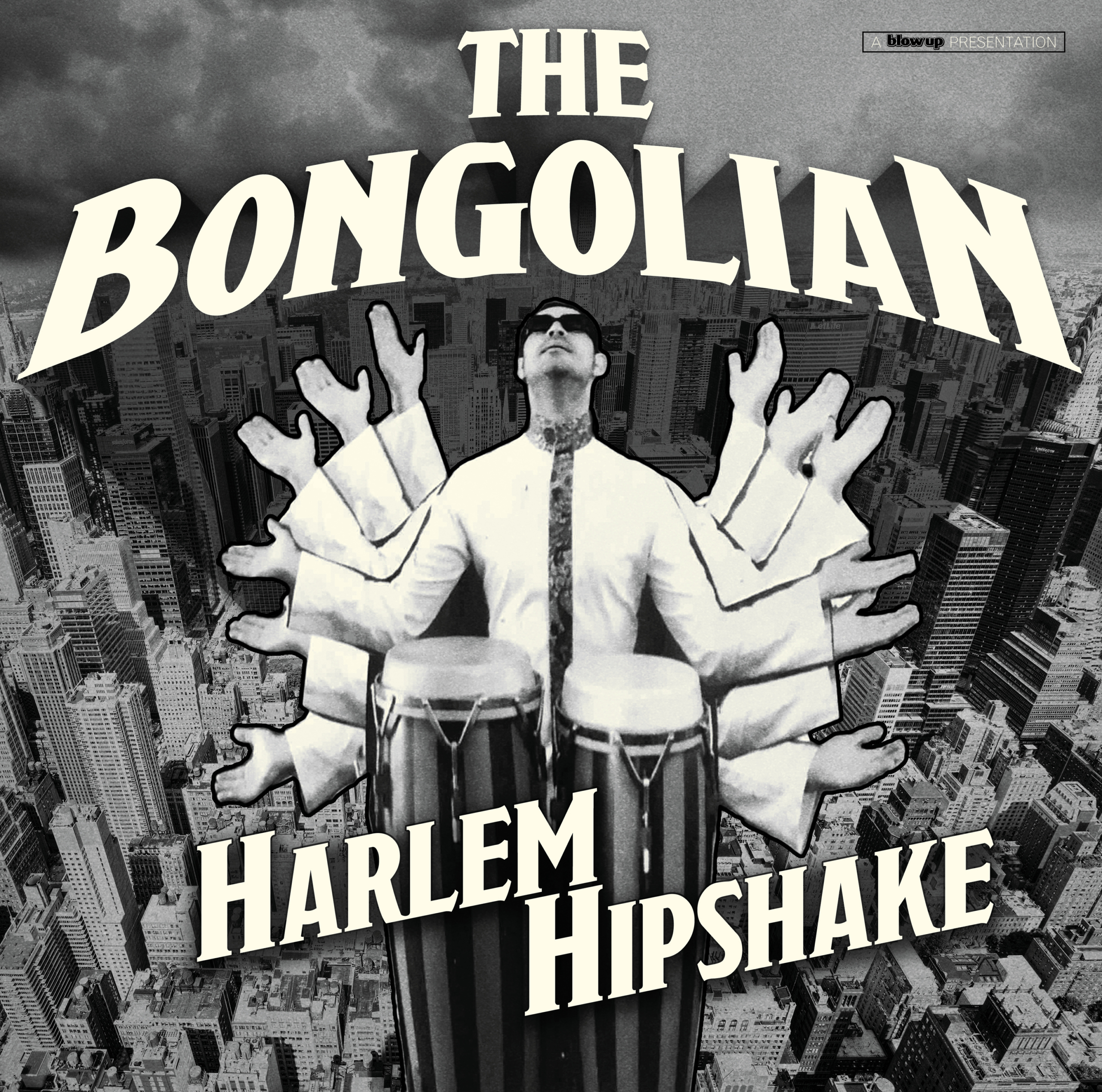 The Bongolian 'Harlem Hipshake' new album announcement.
9th Sep 2020
Blow Up Records is pleased to announce The Bongolian brand new album 'Harlem Hipshake' will be released 13/11/2020. It will be the sixth album under The Bongolian moniker, AKA multi-instrumentalist and Big Boss Man front man Nasser Bouzida. It is the much anticipated follow up to the highly acclaimed Moog Maximus and is available to pre-order now in the following formats: Clear 180g vinyl (limited 500 ), black 180g vinyl, CD and digital from the Blow Up (greedbag) shop: https://blowup.greedbag.com/buy/harlem-hipshake/
Harlem Hipshake finds The Bongolian deeply immersed in his lifelong love for the music of the sixties New York's Latin Soul scene, particularly the music of Ray Barretto, Mongo Santamaria and Joe Bataan. Principally a drummer, percussionist by trade, Nasser has once again delivered another set of heavy breaks and percussive grooves underpinning this brand-new collection of songs which he has written and produced. Whilst Nasser performs many of the instruments (as is usual with Bongolian albums) on the album, it also features a prominent use of additional UK musicians on brass duties. These include Terry Edwards (Trumpet, Trombone, Sax, Flute), Gareth James Bailey (Trombone) and Craig Crofton (Alto Sax), James Morton (Alto Sax), Andrew Ross (Tenor and Baritone sax) and Ralph Lamb (Trumpet).
From the East Side to the West Side, get ready for the Harlem Hipshake.