'OUTER BONGOLIA' The third album from The Bongolian – Out February 2008
Published on 9th November 2012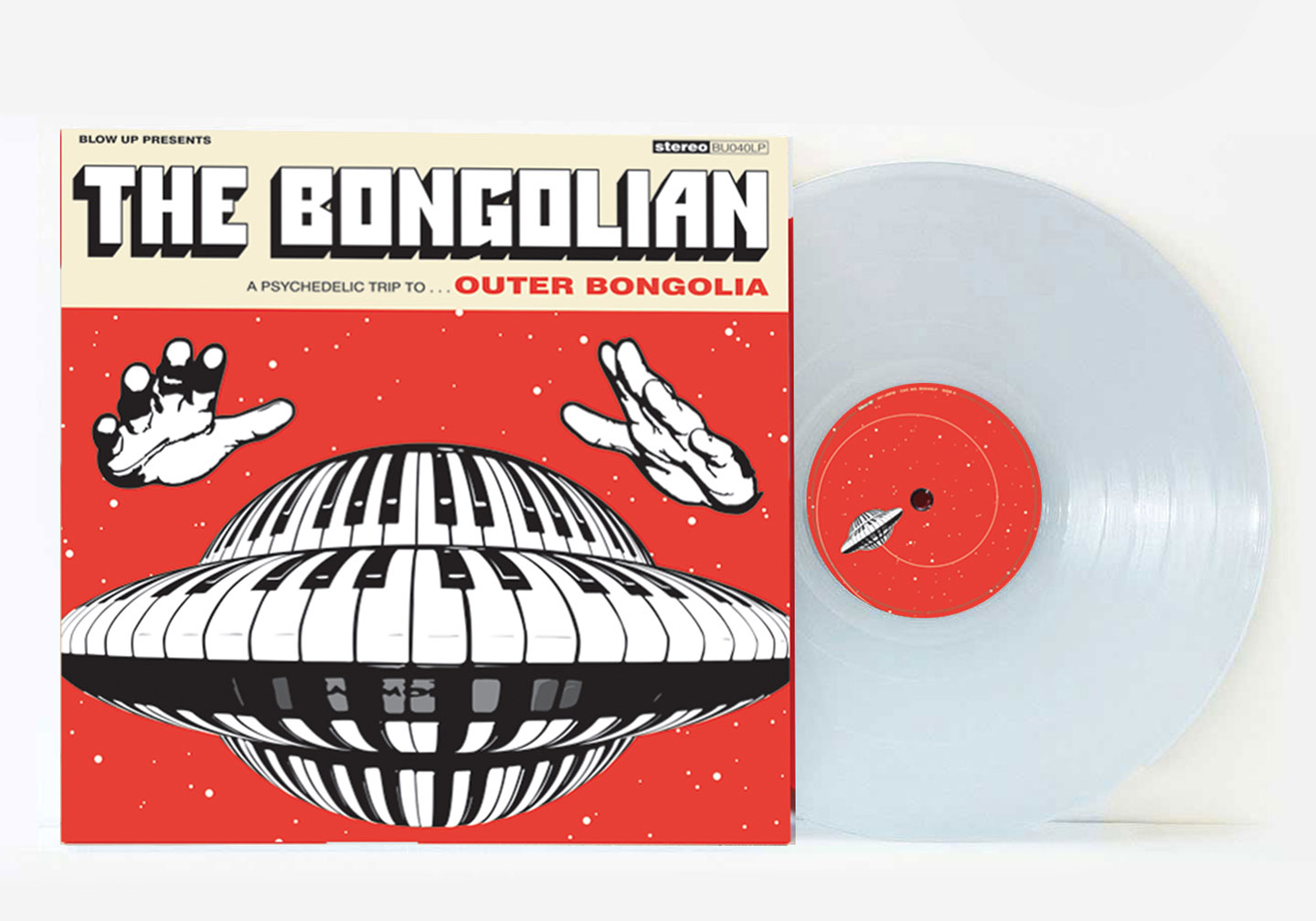 Expect a psychedelic musical trip to the outer regions of the Funk galaxy, taking in spaced-out heavy Bongo rhythms and Latin Soul along the way – all 100% Original Dancefloor Rhythms. (Instruments featured include the Hammond, Bongos, Synthesisers, Vibes.) As always written, arranged, performed and produced entirely by Nasser at his Ramshackle Studios on analogue 8 track. The album was mixed by Nick Terry (Klaxons, SMD) at The Premises in Hackney, London. Please note, this album contains NO SAMPLES, just a groove that sounds good!
Due for release 2nd February (UK) on CD, LP (first 1000 pressing with poster) and Digital. Preview tracks now at myspace.com/blowuprecs
Click here to launch album player & LISTEN!
read more…
track listing
album reviews
the bongolian
links…
myspace.com/blowuprecs
myspace.com/thebongolian
PRE-ORDER at hmv.co.uk (free shipping)
PRE-ORDER at amazon.co.uk
available now from:

– currently no.45 in iTunes Dance Chart!