Cat. No: BU089
UK release date: 08/04/2014
Formats: CD, DIGITAL
Status: Out Now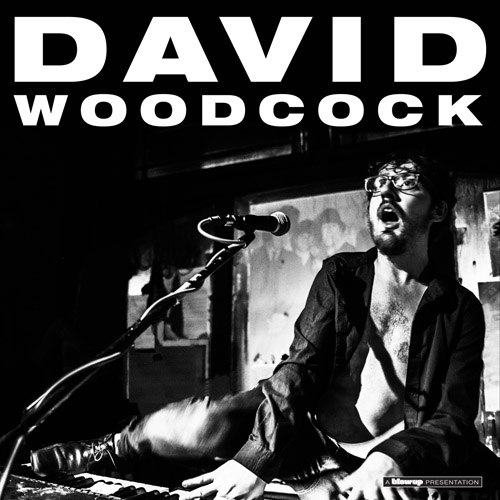 Same Things
Open Secret
Splinters
Relatively Single Man
The Adventures Of You And Me (1)
End Of An Era
Beggars Can't Be Choosers
The Girl I Used To Know
Just A Friend
Memories
Springtime In New York
I Forgot To Miss You (1) Late Night At The Railway Hotel
Early orders of CD from Blow Up shop come with signed lyric postcard while stocks last
The self-titled debut album from David Woodcock – buy now with limited signed postcard (exclusive to Blow Up shop) and all good retailers! 
Includes the singles 'Open Secret', 'Same Things' and 'Beggars Can't Be Choosers', which have had strong radio support from key UK tastemakers, Steve Lamacq – "A great little pop record" – (BBC 6 Music), John Kennedy (Xfm X-posure Hot One) and Gary Crowley (BBC London + Amazing Radio)
David's songs are steeped in the classic British song writing tradition epitomised by the likes of Ray Davies, Steve Harley and Ian Dury. Lyrics filled with humour, pathos, wry observations and a riotous energy – in David's music there's certainly an air of Ian Hunter rockin' it up with Mott The Hoople, Vivian Stanshall as a drunken Harry Nilsson, Pete Doherty with a clean bill of health or Damon Albarn in young, cocky scamp mode. Live, David works the room to the max. He gives us tales of lost love, lust, jealousy, memories, regrets and of living life to its messy limits and all the consequences that entails. On record the energy remains. Turn it on, pour a drink and revel in the world of David Woodcock!
NEWS
28th Jul 2023
4th Nov 2022
16th Sep 2022
15th Sep 2022
10th Aug 2022
21st Jul 2022
14th Jul 2022
12th Jul 2022
11th Feb 2022
30th Nov 2021
16th Jul 2021
3rd Jul 2021
2nd Jun 2021
10th Mar 2021
9th Mar 2021
6th Mar 2021
23rd Dec 2020
23rd Dec 2020
21st Dec 2020
20th Dec 2020
18th Dec 2020
16th Dec 2020
11th Nov 2020
1st Oct 2020
13th Oct 2014
28th Aug 2014
30th Jul 2014