Cat. No: BU025
UK release date: 10/02/2020
Formats: CD, LP, DIGITAL
Status: Out Now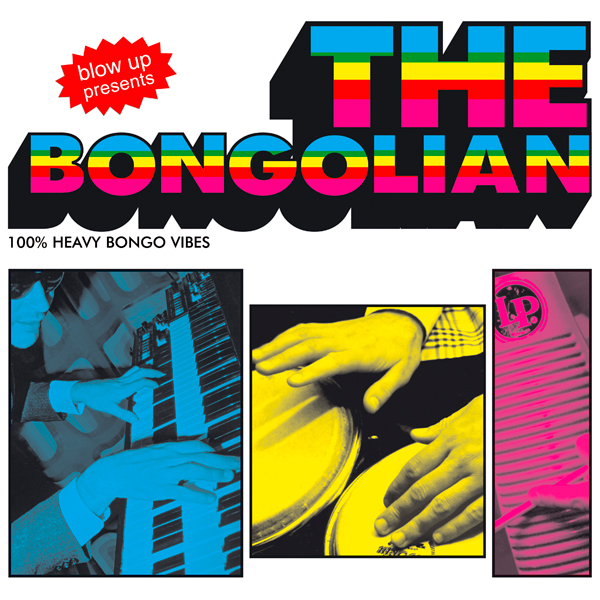 Rollin' With You
Merve Plays Vibes
Bongohead
The Fatback Showdown
Champagne And Pizza
Dirt, Sweat & Bones
Madman In Africa
The Shackles Of Ramm
Flight Through The Five Galaxies
16-Valve News Reel
The 2002 self-titled album debut from The Bongolian. A record box essential for any DJ which since its release has found a wide appeal from Dance and Hip-Hop to rare groove and funk and 60's dancefloor fans. Containing the sort after 45 'Bongohead' and other tracks which are still live favourites at The Bongolian live shows. Unavailable on LP for several years, but now back in stock by popular demand.
Nasser Bouzida AKA The Bongolian, is the main man from the group from another Blow Up artist Big Boss Man This is Nasser in his element, taking us on a musical journey of dirty bongo driven Funk and spaced-out Latin Soul.
The album was written, arranged, performed and produced entirely by Nasser at his home studio, where he recorded on analogue 8 track in down time from working with Big Boss Man. On hearing the recordings Paul Tunkin agreed to release the recordings on Blow Up and suggested The Bongolian as a name for the then untitled project. Tracks were subsequently mixed on a 1970's Raindirk Desk and transferred to 24 track tape in Willesden by Nick Terry. The album was mastered by Simon Heyworth at Sanctuary. With Simon and Paul editing and sequencing the final mastered tracks into the finish release.
NEWS
28th Jul 2023
4th Nov 2022
16th Sep 2022
15th Sep 2022
10th Aug 2022
21st Jul 2022
14th Jul 2022
12th Jul 2022
11th Feb 2022
30th Nov 2021
16th Jul 2021
3rd Jul 2021
2nd Jun 2021
10th Mar 2021
9th Mar 2021
6th Mar 2021
23rd Dec 2020
23rd Dec 2020
21st Dec 2020
20th Dec 2020
18th Dec 2020
16th Dec 2020
11th Nov 2020
1st Oct 2020