Cat. No: BU018
UK release date: 12/03/2001
Formats: CD, LP, DIGITAL
Status: Out Now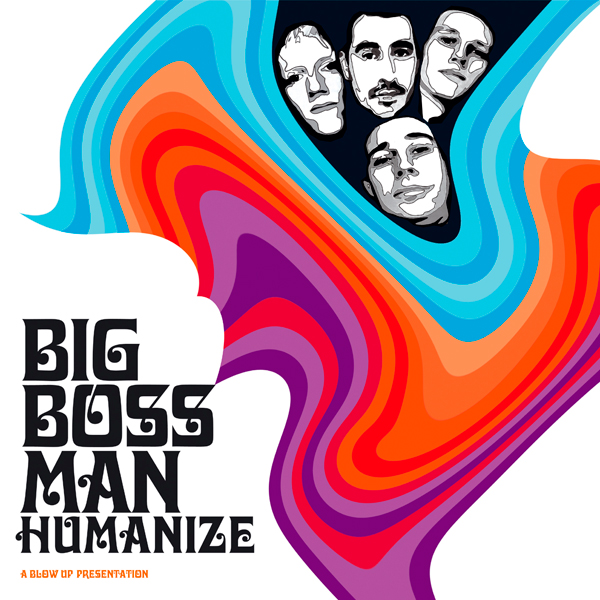 Humanize
Big Boss Man
Sea Groove
Money
Don't You Tell My Missus
Ramshackle Strut
Sell Your Soul
Big Boss Buddha
Party 7
Out Of Time
125 Special
Bad Bad Whisky
Big Boss Man released their debut album 'Humanize' in 2001. Creating  a clear definition of the Big Boss Man sound –  a hip Hammond hybrid of 60's R'N'B, Latin, Soul, Bongo-Fuzz and Funk. The album was last recut on vinyl LP around the release of their third album 'Full English Beat Breakfast'.
The album contains and was preceded by the dancefloor killer that is 'Sea Groove', the bands first single and now much sort after on vinyl 45. The track has remained highly popular for the band over the years, with it currently amassing over 5 million Spotify streams. It was used by the International Red Cross for a nationwide campaign in the USA. 'Party 7' was also picked up in 2006 for Nike's Worldwide World Cup 'JOGA TV' campaign featuring Thierry Henry and Eric Cantona and was subsequently reissued backed by 'Kelvin Stardust' the lead cut from BBM's second album Winner as a limited 45.
 A selection of tracks from the album were used as the soundtrack to the BAFTA nominated short film "Sweet" which featured Noel Fielding and Julian Barratt of The Mighty Boosh. The bands music from the album has continued to prove popular with TV, film and advertising placements, most recently with The Grand Tour (Amazon).
NEWS
28th Jul 2023
4th Nov 2022
16th Sep 2022
15th Sep 2022
10th Aug 2022
21st Jul 2022
14th Jul 2022
12th Jul 2022
11th Feb 2022
30th Nov 2021
16th Jul 2021
3rd Jul 2021
2nd Jun 2021
10th Mar 2021
9th Mar 2021
6th Mar 2021
23rd Dec 2020
23rd Dec 2020
21st Dec 2020
20th Dec 2020
18th Dec 2020
16th Dec 2020
11th Nov 2020
1st Oct 2020