Cat. No: BU066
UK release date: 03/11/2013
Formats: CD, DIGITAL
Status: Out Now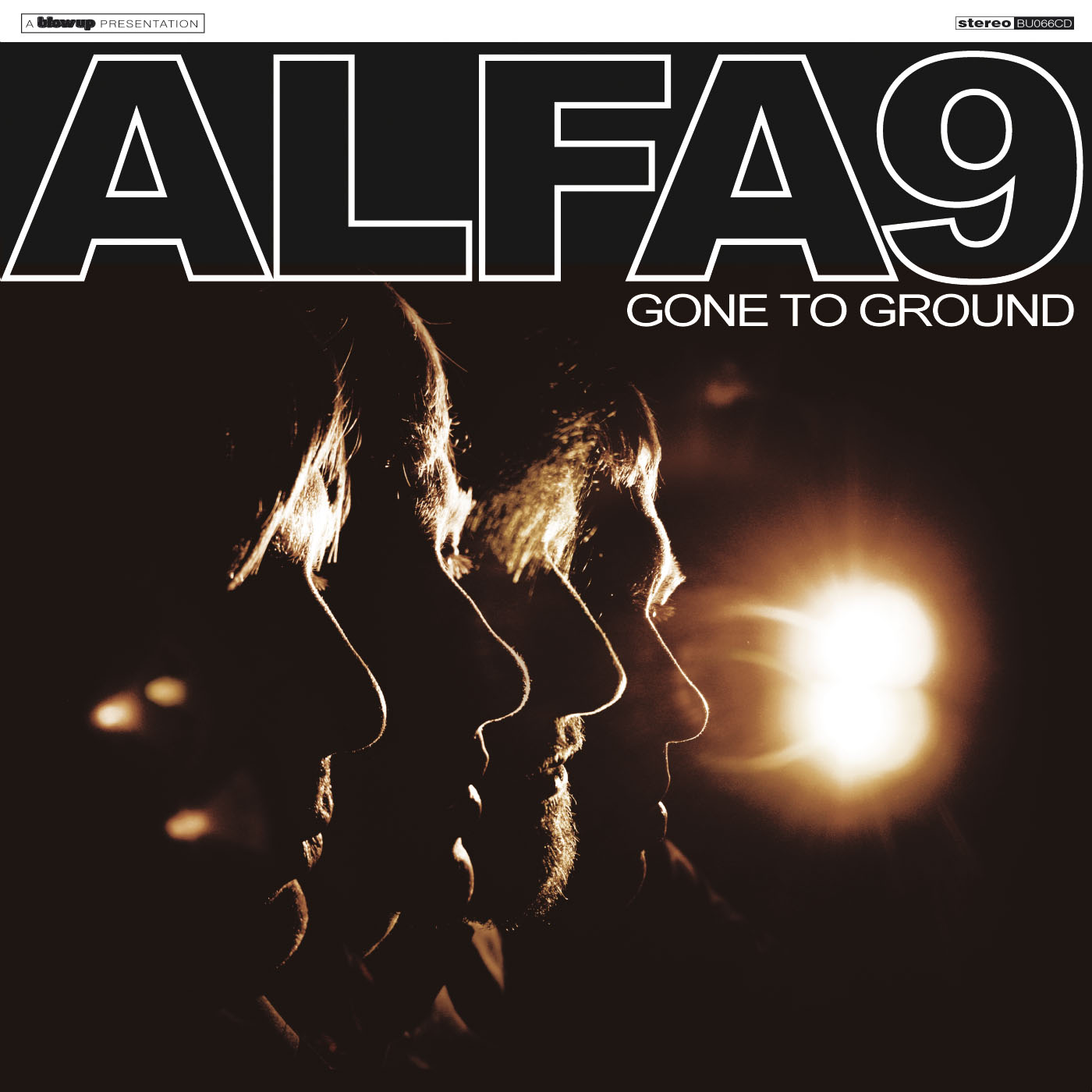 El Morocco
Birling Gap
Seedless
Gone To Ground
Into The Light
Old Man Blues
Mad Song
Green Grass Grows
Petty Lies
Nothing Feels
The Castle
Ferry Song
Released this March, Gone To Ground is the second album from Alfa 9. The self produced twelve song set was recorded in their home town of Newcastle-under-Lyme at their own Dungeon Studios, and mixed in London by Myles Clarke (The Who / Pete Townsend). Several years have gone by between the release of their debut Then We Begin and the band have remerged with Gone To Ground as a four piece.
Citing the '60s and early '70s folk and country-rock of The Byrds, in particular, Gene Clark, Gram Parsons and The Flying Burrito Brothers, the Paisley Underground, bands of early '80s LA, Gone To Ground (which was recorded over six months) channels the same love of the past as such contemporaries as The See See, Tame Impala, The Quarter After, Brian Jonestown Massacre and The Beachwood Sparks. "I guess the sort of stuff we were becoming influenced by was far more subtly produced, so it was a pretty natural move," says Leon of the album's more spacious production, marked by rich mid-60s harmonies, ringing 12 strings and naturally overdriven and fuzztone guitars.
Gone To Ground deserves a place on the record shelf of anyone susceptible to organic jangle and fine melodies. The album will be preceded by the singles Into The Light and Seedless.
NEWS
28th Jul 2023
4th Nov 2022
16th Sep 2022
15th Sep 2022
10th Aug 2022
21st Jul 2022
14th Jul 2022
12th Jul 2022
11th Feb 2022
30th Nov 2021
16th Jul 2021
3rd Jul 2021
2nd Jun 2021
10th Mar 2021
9th Mar 2021
6th Mar 2021
23rd Dec 2020
23rd Dec 2020
21st Dec 2020
20th Dec 2020
18th Dec 2020
16th Dec 2020
11th Nov 2020
1st Oct 2020
3rd Nov 2013
2nd Nov 2013
28th Jan 2013